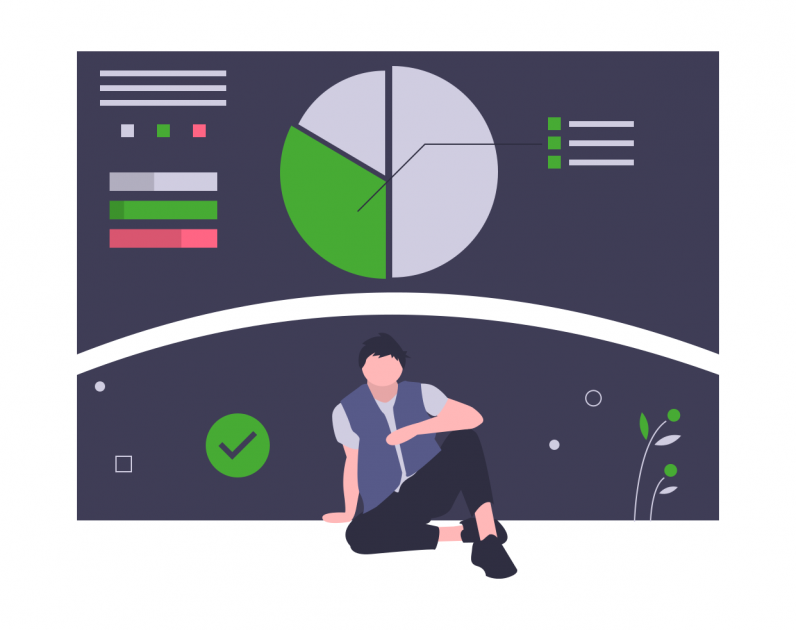 Research
You can either rely on experience and intuition or on guesswork and take risks. We do things differently. While developing solutions – we study the target audience. You can either rely on experience and intuition or on guesswork and take risks. We do things differently. While developing solutions – we study the target audience. We see how people and companies operate, how they make decisions, experience things, use things and what they need, to do better and achieve their goals. Thanks to this we can offer effective and unique products, services and market strategies. The modern world is made up of countless ecosystems. Industries such as the labour market, healthcare, education and housing influence each other particularly strongly. At EGO we observe, analyse and explain social and economic processes. We also evaluate government policies that support business development and innovation, infrastructure development and social policy at national and regional levels.
We study various industries and areas of life from a macro perspective. We observe, analyse and explain social and economic processes. These include, for example, the innovation of enterprises, social policy and the labour market. The results of our research are used by government bodies and companies to assess their market opportunities and threats as well as to plan and implement strategic action. 
We help institutions that develop and implement government programmes to answer the following questions: 
does the programme address the real needs of its recipients? 
What can be improved to make the programme more effective?
Did the programme work and if so, why?  
We evaluate government policies that support entrepreneurship and innovation, infrastructure development, territorial cooperation and social policy at national and regional levels. We examine both the effects of the programme as well as the processes and systems of their implementation.   We use a full range of research methods: qualitative, quantitative and evaluative, such as counterfactual impact evaluation and theory-based evaluation. The utilisation-focused evaluation approach is particularly close to us. We prepare and conduct research with our clients and the purpose of their use in mind.
As we design solutions that are intended to address actual user needs, we begin by understanding said needs. We focus on learning as much as possible about the users, their attitudes, behaviours and the environment in which they operate. As a result, we design solutions based on data rather than on the intuition and beliefs of our customers and researchers.   In our research, we use various qualitative methods: declarative – such as individual and group interviews, ethnographic – such as observations, service safari, netnography, involving the audience – such as design probes. These types of research aim to discover the hidden needs of the people we study and the way in which they function in their environment. We are interested in both their current and future needs and preferences. When we learn about them, we gain the knowledge and inspiration to tailor solutions to the needs of our target groups.  
When we observe and study behaviours, we use an analytical model. It allows us to: systematically observe and map the behaviour of people who use certain products or services, and to categorise the obstacles that block or limit the desired behaviour of these people. When researching behaviours, we usually look for the answers to six questions: what – what behaviour are we interested in, when – when does or does not a given behaviour occur, where – where does a given behaviour occur, how – how does a given behaviour progress, with whom – with whom is our user interacting, in what context – in which situation does a user behave in a given way.  When we study behaviour, we are not reinventing the wheel. First, we search scientific sources, reports, and other studies to see if anyone has already researched and described a problem similar to ours. If we have the information, technology, time and money, we go for quasi-experiments. Thanks to these experiments we find out whether a given phenomenon actually occurs. We also use ethnography, which allows us to explore the causes of behaviour. Its tools allow us to keep our distance and observe natural behaviours. Although we use research scripts less often, we also listen to what the user himself tells us. 
We focus our efforts on the users of the solutions we help design. At the same time, we are aware of how quickly the world is changing, and with it people' behaviours, actions and habits. We also know that we need to adapt our sources and methods of collecting data and insights to these changes. That is why, in order to better understand our clients and target groups, we reach for more than just classic research methods. We also use methods such as netnography and semiotic analysis.  Netnography consists in observing the behaviour of users in a virtual space. We study online resources: groups, social media, blogs, photo and video content that people post online. In this way, we look for dominant themes, emotions, trends.  Semiotic analysis means that we look for cultural codes and discourses – both those currently dominant in culture and those that are emerging and signalling change.