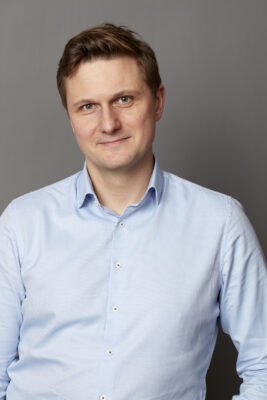 Bartosz Ledzion
---
Bartosz is the co-founder of EGO S.C. In his work he uses social research, service design processes, behavioral economics and simulation games. He graduated from User Experience Design (2018), Cambridge Business Analytics training. He is also a certified Design Thinking facilitator. He has conducted dozens of UX studies and service design processes that have culminated in exceptional services for the public and private sectors, including Electro Scale-Up, Gov-tech, Gov-Lab, Living Lab in Warsaw, GreenInn, FENG, Learnig Agenda games, Knowledge Broker, Behaviour Architects accelerator programs.
He also has many years of experience in the FMCG industry. In projects for companies such as Nestle Waters, Nestle Purina, Eurocash, he has conducted numerous consumer and UX studies paying special attention to customer value identification and Customer Experiance.
Interests: Service design, Digital product development, behavioral economics, UX and CX research.