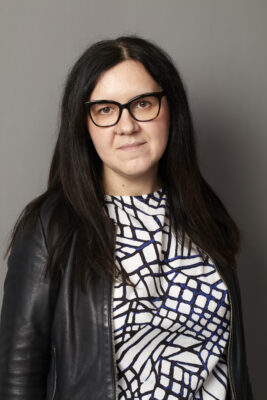 Zuza Popis
---
Zuzanna is a researcher, service designer and evaluator with experience in designing for the public sector.
She uses her years of experience working at the intersection of business, the public sector and academia, as well as her comprehensive education, to tackle difficult project challenges. She has led projects in the fields of infrastructure, soft skills, organization research, and the creation of strategies for the development of sectoral innovations, among others. More recently, she has been focusing on projects to support local governments in acting for the benefit of local residents.
In her work, Zuzanna uses the latest research and analysis tools. She is honing her skills by learning the ins and outs of analysis in R, and tirelessly, with incredible passion and fierceness, tries to force the unruly CAWI survey software to suit the needs of our researchers.
She loves experimenting with new design processes. She is happiest when she manages to support organizations and people who want to better design practical solutions.
Interests: research, public sector services, service design.